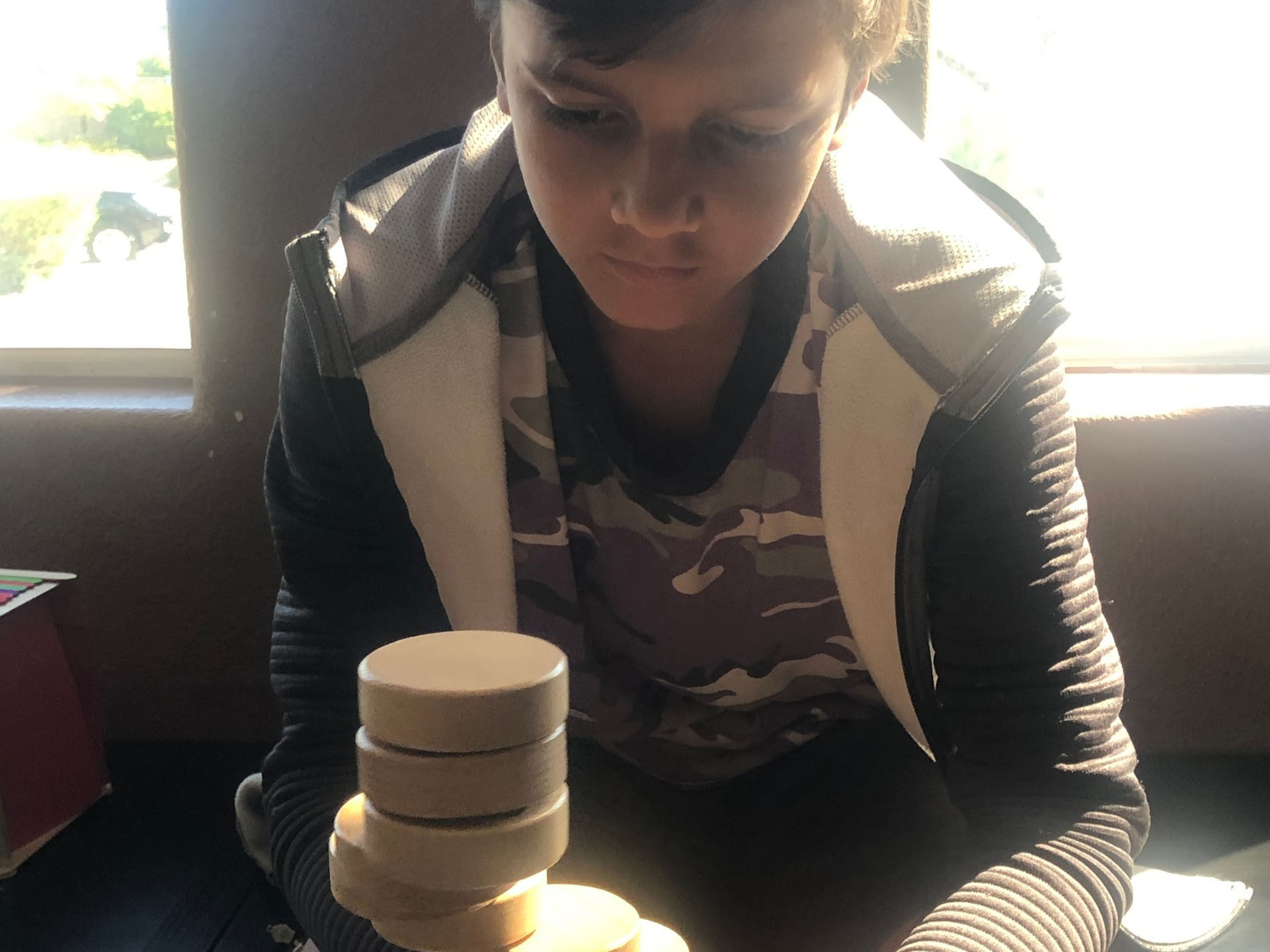 Ms. Erica introduced the practice of mindfulness to her middle school students in January 2018. Currently, students are given a 15-minute daily window to practice guided meditation, breathing techniques, or simply sitting quietly.  Then once or twice a week, students are engaged with individual works from the mindfulness shelves.  The methodology and resourcefulness of materials have evolved every year.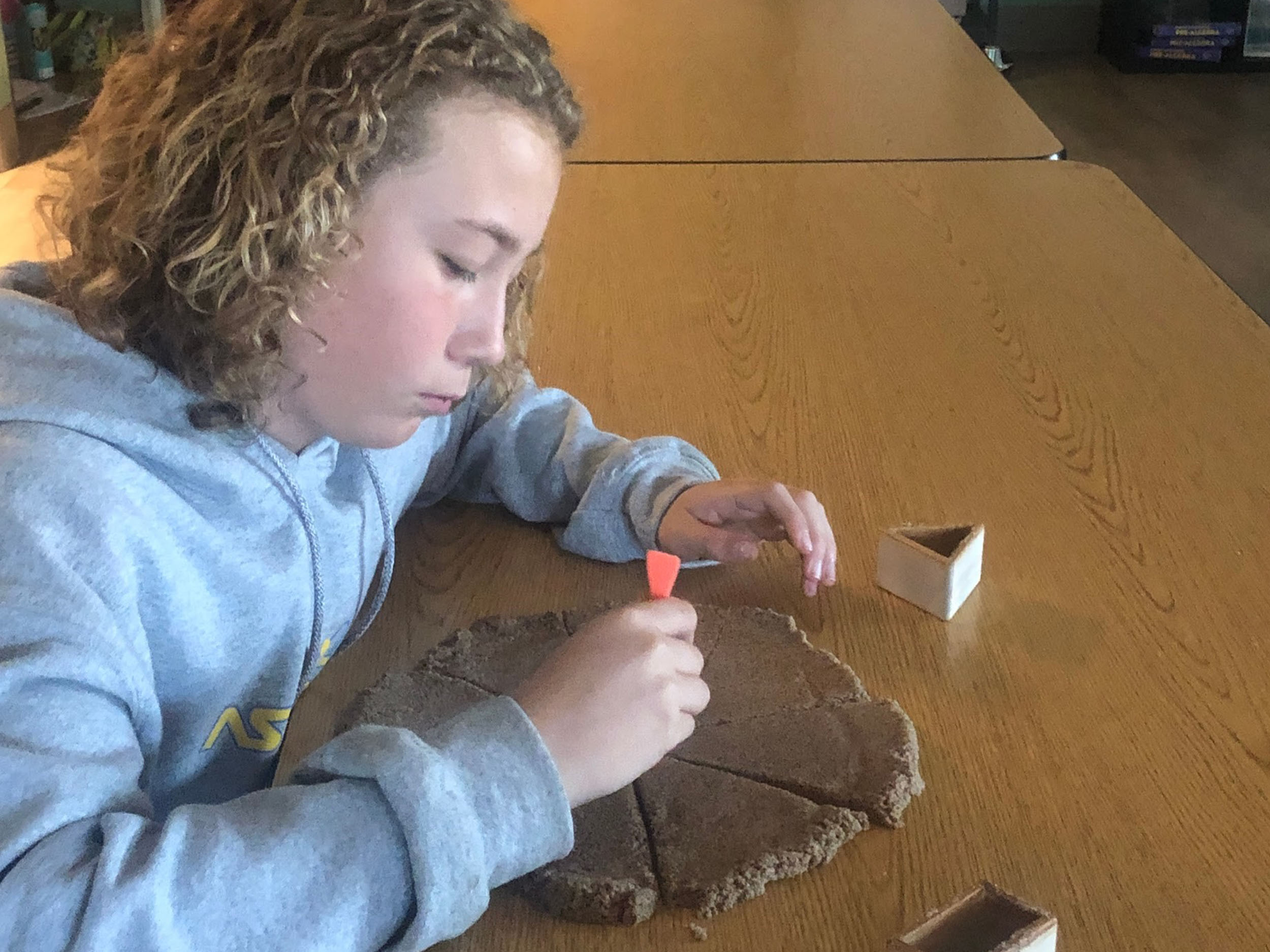 Over 80 different mindfulness works are available on the shelves, quietly creating a lasting impression on the students that there are many paths to creating quiet of mind.  Even when students are not actively engaged in using the materials, a quick glance to the shelves is a reminder for the students that all the tools they use are simply tapping into an awareness that is always available to them.
One of the biggest developments in the program this year was the introduction of snails to the classroom.  Two large terrariums house the variety of snails in their classroom homes.  Some are small and some are not so small, everyone of them is curious and sweet.  Once a hand is sprayed with water and the snail is placed on the palm, the snail's four antennas begin to come out and the snail begins to move slowly.  Snails have limited sight from their pair of eyes and no sense of hearing but are equipped with a highly developed sense of smell.  The process of holding a snail naturally slows the mind and clams emotions.  Truly engaged in a "snail's pace," the person holding the snail reflects a calm, slowed mental rhythm.  A new bulletin board featuring  "Lessons of the Snail" will be available to the students to reflect upon the many life lessons learned from our invertebrate friends.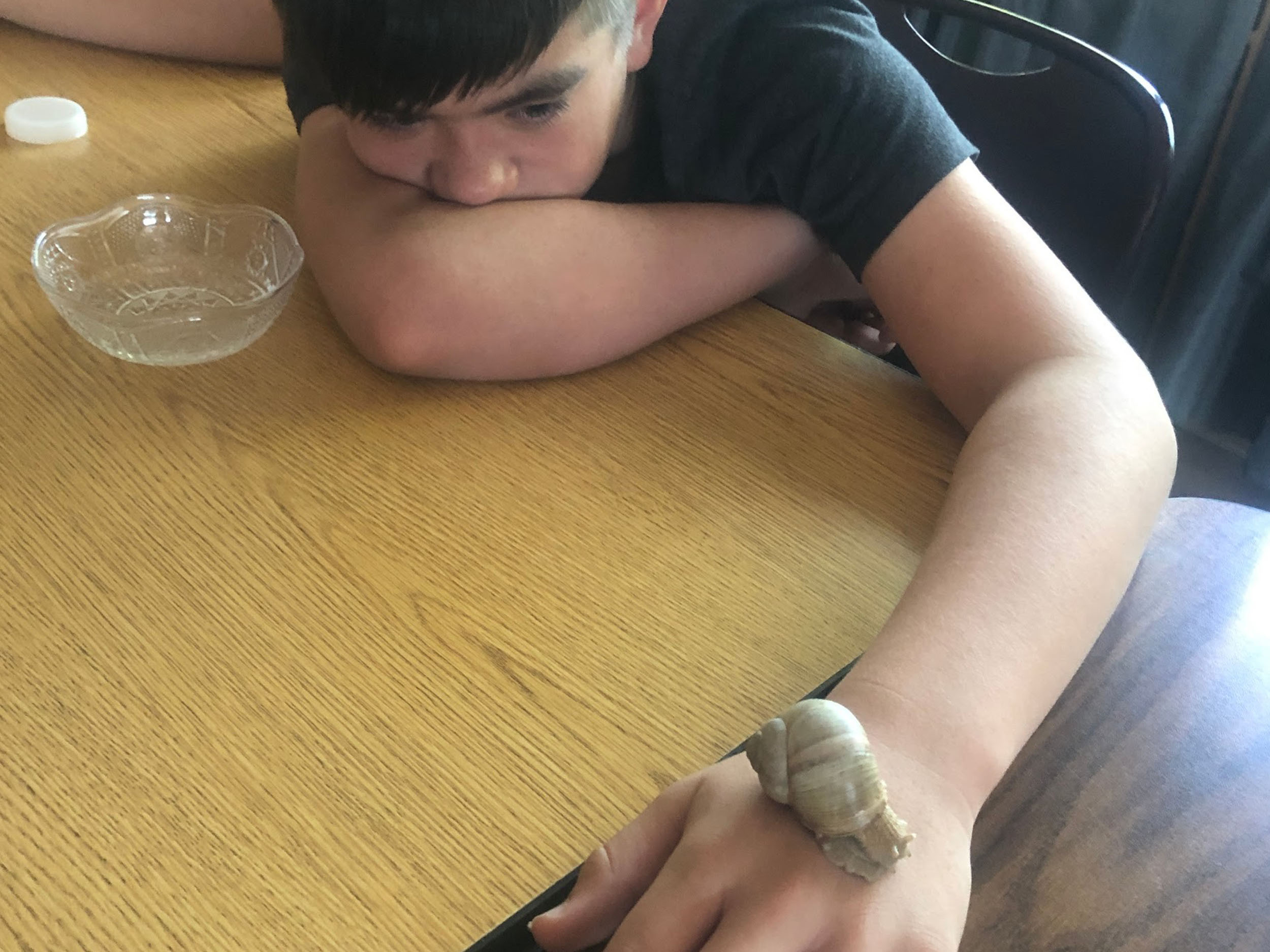 Ms. Erica's scientific approach to the subject of mindfulness includes doing an extensive classroom survey of her students to determine how effective her techniques and processes are working.  The survey results were very positive in every area of her inquiry.  Several former FMS graduates have also reported the mindfulness tools and practices that they learned from being in her class have really stuck with them and provided them access to their own quiet of mind in whatever environment they find themselves in.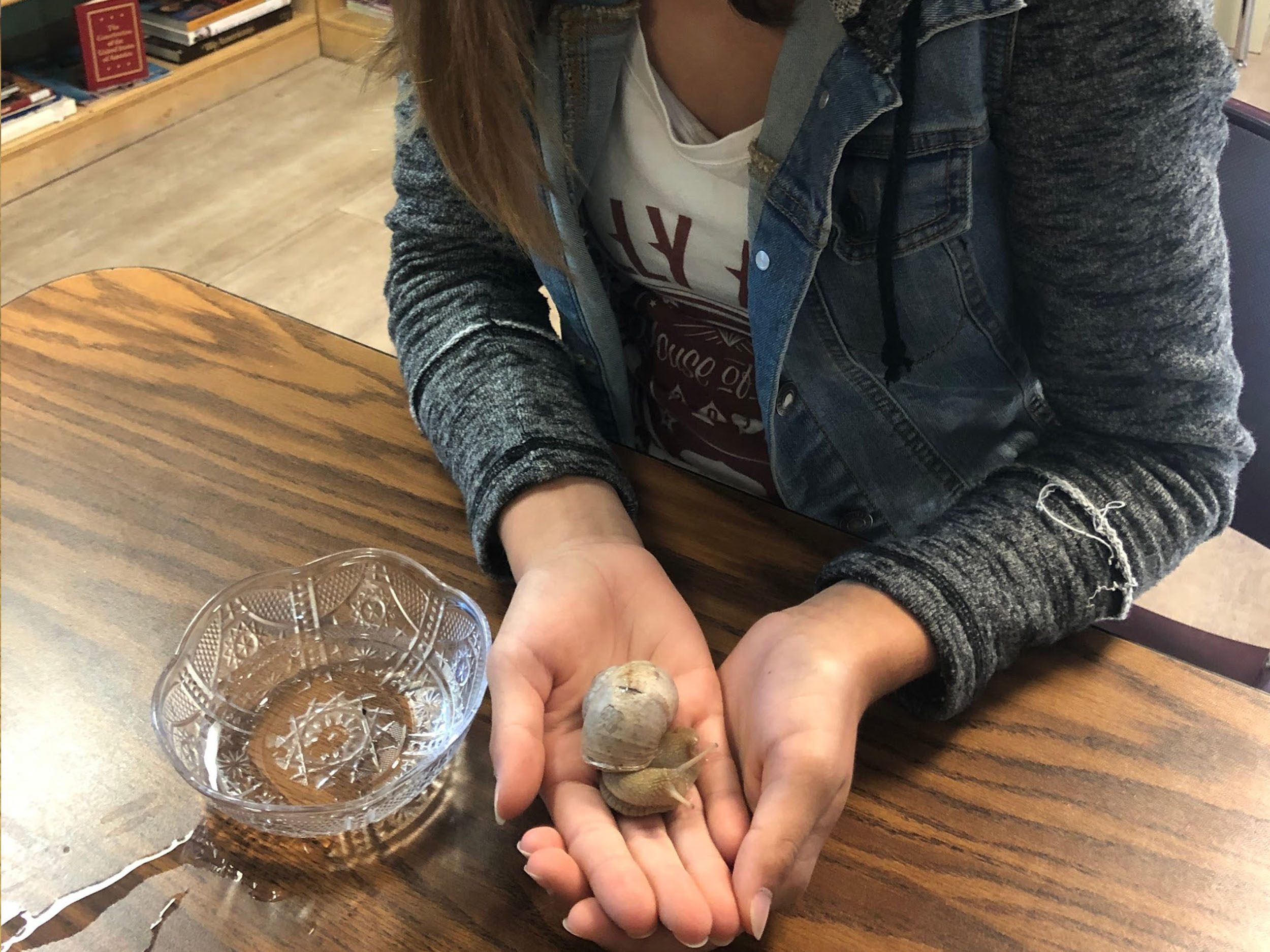 https://staging.foothillsmontessori.com/wp-content/uploads/2019/10/1-1-e1571928159749.jpg
632
1875
Daniela Cuyun
https://foothillsmontessori.com/wp-content/uploads/2016/07/foothills-logo-300x87.png
Daniela Cuyun
2019-10-24 06:39:08
2019-10-29 12:47:17
Mindfulness
"Follow your passion, develop a strong work ethic, lean in when you feel nervous about your skills," are all words of wisdom gained from the 24 presenters during the middle school career week.  Lawyers, entrepreneurs, writers, doctors, engineers, salespeople, and performers all presented a 20-minute overview of their career path, education, training, and some of the unexpected turns they made along the way.  Many presenters were parents of current or former students, and one presentation was delivered by a FMS alumni!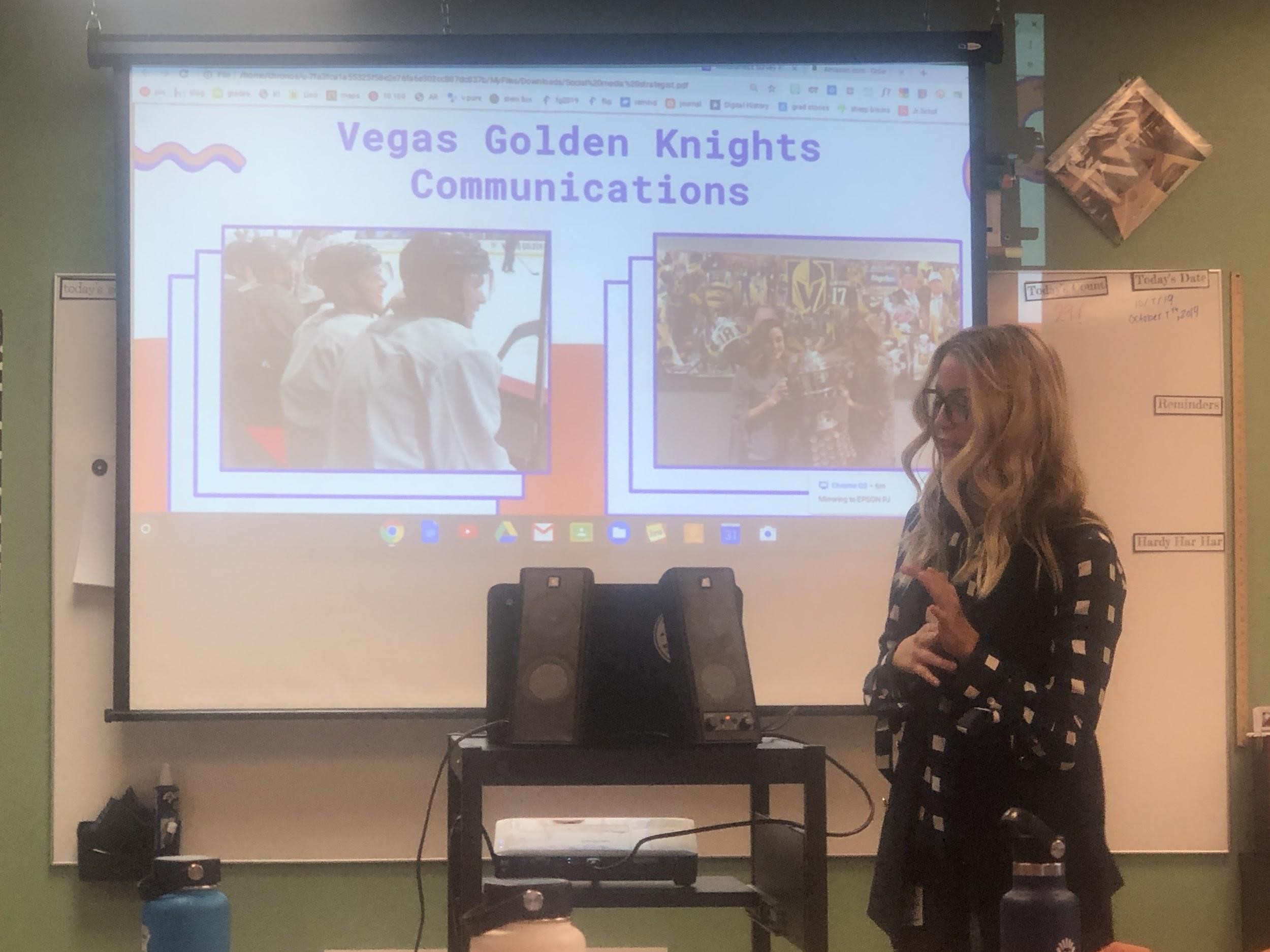 Flexibility, curiosity, and drive were all on display from the presenters as they described their pathways from attending college to working in their field and discovering along the way deeper ties to their field, or in some cases switching to new careers altogether.  An optimistic and inspiring attitude permeated the presentations as parents revealed they may have been reticent to talk in front of an audience at times during their career and how they worked through their own insecurities.  Some of the advice was practical such as "try to find a need and fill it" and when you have that idea "get big quick."  Others simply emphasized that it matters far less than what you are doing for a career and far more on how you are doing for your life.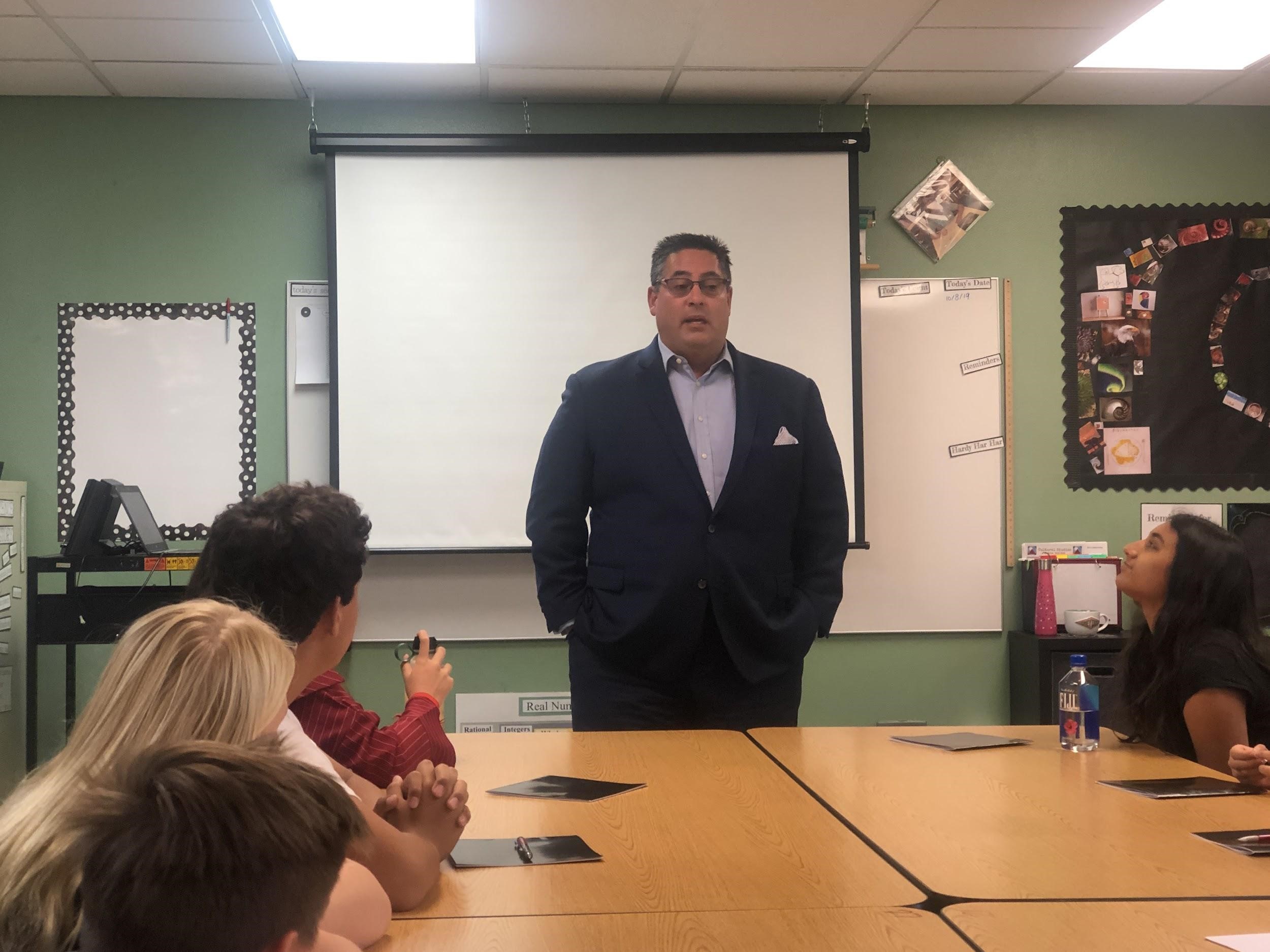 Students asked very good questions when engaging the presenters and were able to form viable impressions of the stated career.  The seeds of tomorrow were planted among the students as they were able to absorb the wisdom and life experience from our parents and begin their own reflective process of dreaming of a future career.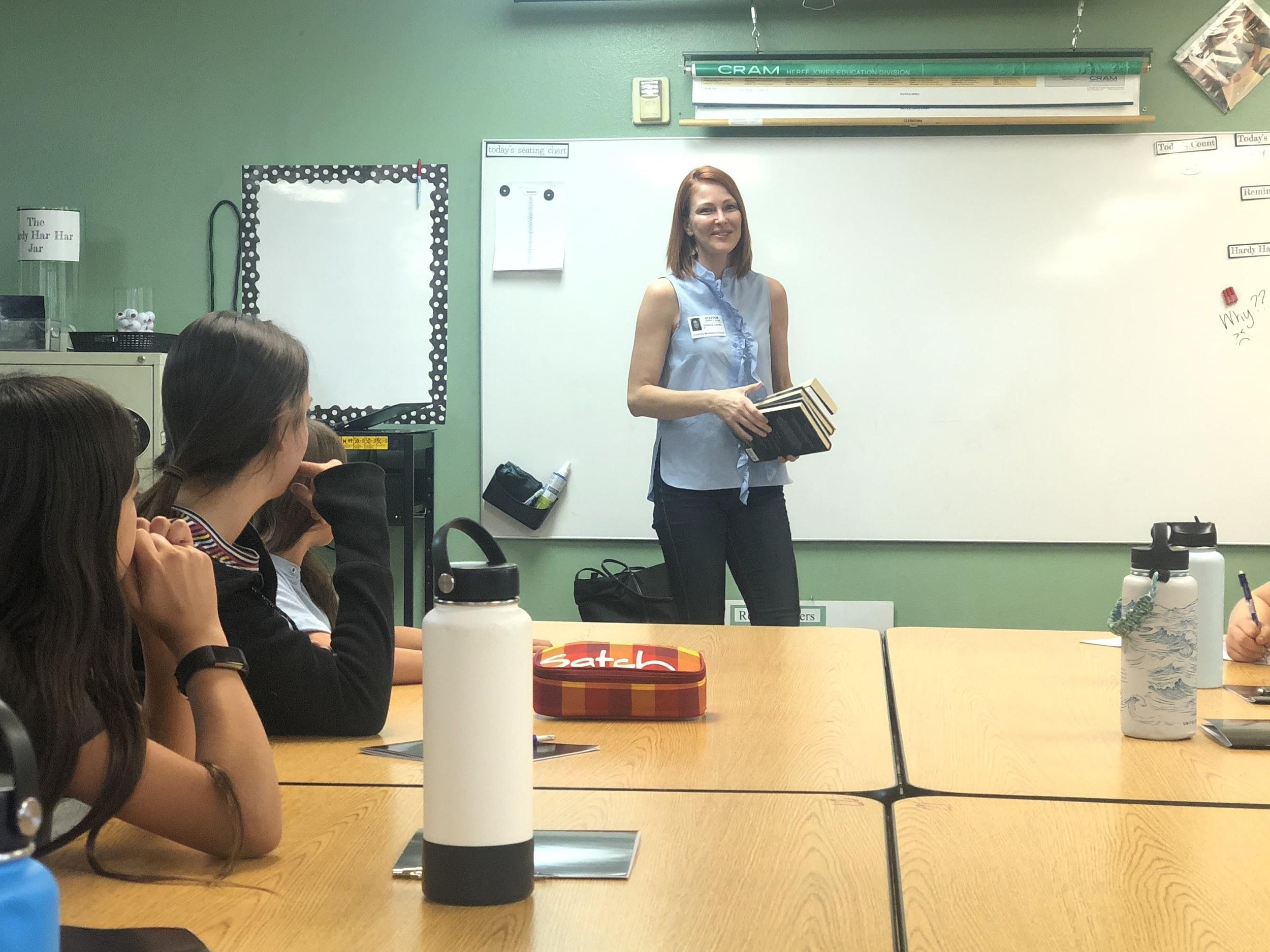 https://staging.foothillsmontessori.com/wp-content/uploads/2019/10/1.jpg
1667
2500
Daniela Cuyun
https://foothillsmontessori.com/wp-content/uploads/2016/07/foothills-logo-300x87.png
Daniela Cuyun
2019-10-17 12:47:07
2019-10-17 12:57:35
Career Week
From our garden, the FMS school community is experiencing the power of nature to tickle the taste buds, inspire minds, and reveal the connective power we share with plants and animals.  Under the watchful eye of Ms. Kerri (E6 Teacher) and Farmer Danielle (Green Our Planet), FMS' garden is thriving.  FMS is partnered with Green Our Planet and is benefitting from the weekly lessons Danielle is imparting to our students.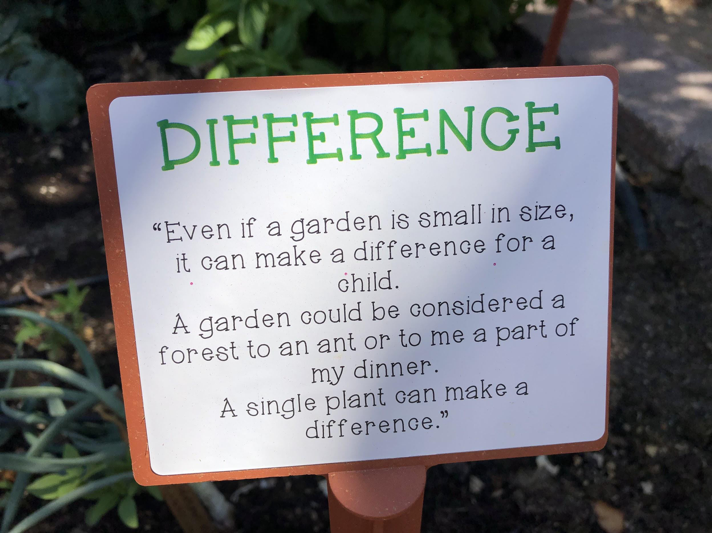 Parts of a plant, life cycles of plants, and the vital roles that many insects play in pollinating and helping to propagate plants is all part of the hands-on lessons students are receiving when visiting our garden.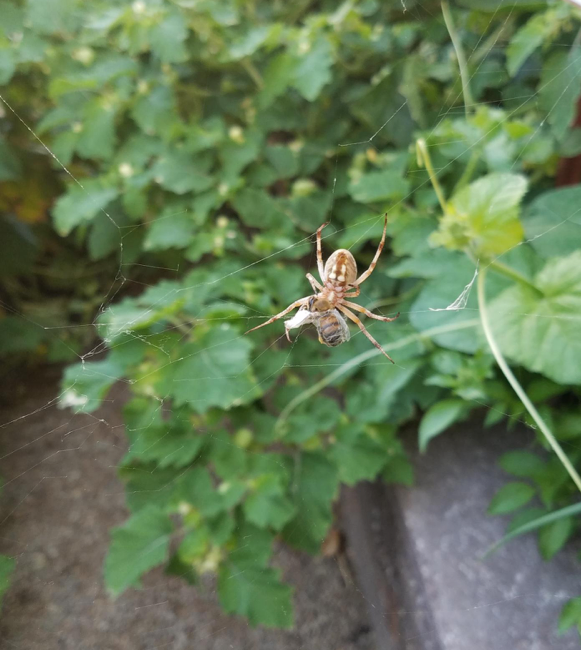 Not only are students able to taste the vegetables coming out of the garden, but they are realizing where food comes from.  They are experiencing the plant life cycle, first hand.
Watch for garden news coming from the individual classrooms, including opportunities to volunteer and help our program thrive.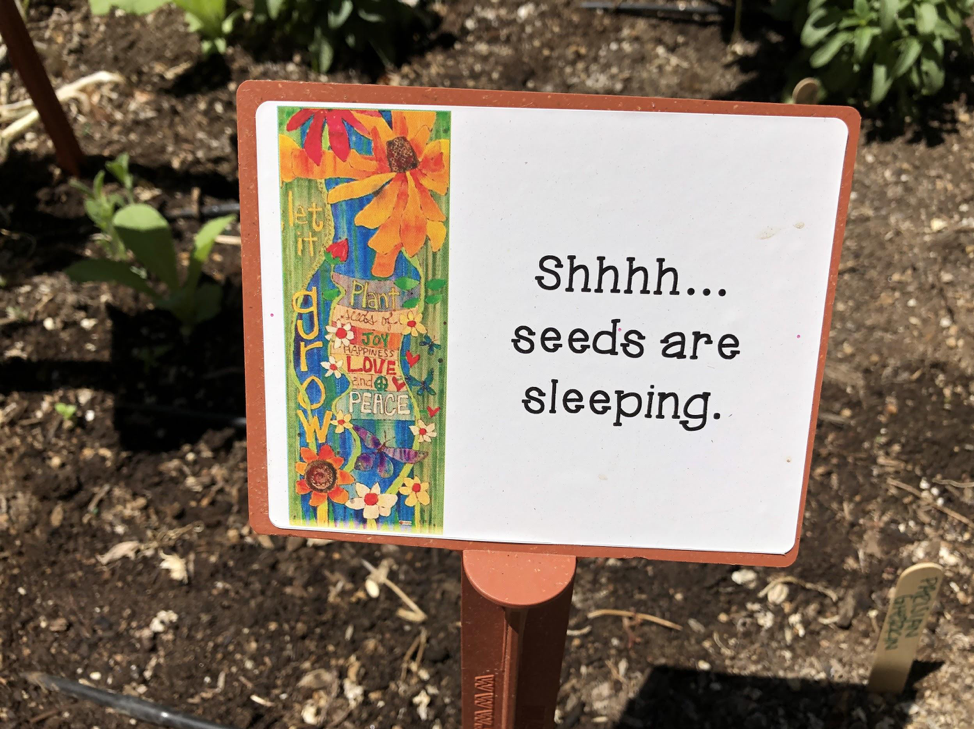 https://staging.foothillsmontessori.com/wp-content/uploads/2019/08/Picture1.png
527
706
nruiz
https://foothillsmontessori.com/wp-content/uploads/2016/07/foothills-logo-300x87.png
nruiz
2019-08-16 12:30:25
2019-08-16 12:32:01
From Our Garden